 The George Washington University MHA | OnlineThe George Washington University MHA | OnlineThe George Washington University MHA | Online
The online Master of Health Administration offers busy professionals the opportunity to become a leader in health care administration, without having to relocate or sacrifice the quality and rigor of a top-ranked program.1The online Master of Health Administration offers busy professionals the opportunity to become a leader in health care administration, without having to relocate or sacrifice the quality and rigor of a top-ranked program.1The online Master of Health Administration offers busy professionals the opportunity to become a leader in health care administration, without having to relocate or sacrifice the quality and rigor of a top-ranked program.1
No GRE required — We value your drive to improve health care delivery, and we believe in looking at more than test scores.
Top-Ranked Program and School2 — MHA@GW and its on campus counterpart are ranked No.8 Best Health Care Management Program from the No. 12 ranked Milken Institute School of Public Health, the only public health school in the nation's capital.
Complete in as Few as 24 Months — You can earn a degree from a CAHME-accredited program, with options to complete the program on a full-time or part-time basis.
Find Your Place at GW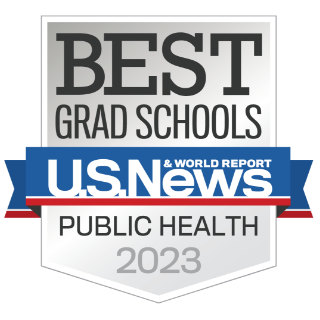 Ranked #11 Best Public Health Program by U.S. News & World Report
15:1
Student-to-faculty ratio
67%
Students with 5+ years of work experience
Launched in 2014
Our online MHA was one of the earliest offered virtually
300,000
GW's alumni form a diverse and active network.
Go Further With an MHA From GWSPH
The online MHA at GW is designed for professionals with at least three years of work experience or two years of experience in the health care sector. Live, online classes are taught by professors who positively impact health and well-being around the globe and are eager to teach you to do the same. You'll have access to a network that operates among local and international organizations that shape public health policy and practice.
MHA@GW features:
World-class faculty passionate about teaching health care leaders
Robust coursework and in-person immersions at prominent health organizations
A thriving network of students and alumni connected to the industry
If you've been looking for an online MHA program to take your health care career to the next level, it's time to join GW. You will gain key leadership skills and opportunities to explore health care organizations during immersion experiences in D.C. or around the world. With hands-on experiences and collaboration with peers and professors, you will graduate prepared for a leadership position at all levels of health care organizations.
It's time to take your career a step further. Join us.