GW Students Are Changing Public Health. Now It's Your Turn.
Congratulations on your admission to MPH@GW. By earning your MPH from GW's Milken Institute School of Public Health, you will join a community of public health leaders who are advancing the health of people on a local, national and global scale.
We have a spirited and distinct community, and as a student, you will be encouraged to explore your interests, interact with expert faculty and gain the experience and knowledge you need to pursue a meaningful public health career.
8,500+
graduates of Milken Institute SPH
1,000
enrolled public health students
35
nations represented by our students
"Since starting the program, I've been very happy to see how open faculty and students are to sharing ideas and helping each other find research opportunities. I've been able to serve as a department liaison, work with department faculty as a graduate research assistant and help with panels and events."
— Zannah Herridge-Meyer, MPH '17
Deposit Deadline:
December 17, 2021
Discover Why Students and Alumni Chose GW
Current students and alumni share their inspiring MPH@GW stories — find out what brought them to GW, what they love about being part of our online MPH program and how their experience continues to shape their careers.
Attend an MPH@GW Class
At GW, we want you to feel confident before you make your enrollment decision, so we offer class visits to admitted students. These class visits enable you to attend a real, live MPH@GW class and experience our virtual classroom firsthand.
During your class visit, you can: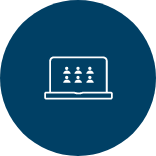 Experience how students and faculty interact using live video technology.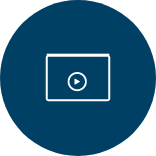 Get acquainted with the tools and classroom features students use regularly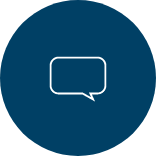 Connect with current students who can answer your questions.
If you'd like to sit in on a class, contact your Admissions Counselor and schedule a time that works for you.
Become a GW Student in 7 Steps
To help you navigate the enrollment process, finance your degree and welcome you to the community, we've created a centralized checklist for admitted students.
If at any time you have questions throughout the enrollment process, feel free to contact your Student Success Specialist at 855-494-6740 or studentsuccess@publichealthonline.gwu.edu.
Step 1: Enroll
To become an official MPH@GW student, you'll need to initiate the enrollment process:
Review and sign the Intent to Enroll (ITE) form online. You will receive an e-mail containing this form.
Log in to GWeb and pay your enrollment deposit. Use your GW ID, which can be found on your ITE form. Your password is your birth date (mmddyy). View detailed login instructions.
Once you submit your deposit, inform your Admissions Counselor.
Step 2: Set Up Your GW Accounts
Confirm that you are able to log in to GWeb. Your GW ID can be found on your ITE form, and your password is your birth date (mmddyy). You'll use GWeb to register for classes and pay tuition.
Activate your GW e-mail address. Your GW e-mail address is the official address for all program-related communications.
Step 3: Finalize Your Financial Plan
We understand that financing your degree is one of your main priorities. A number of financial resources may be available to you, including loans, employer tuition assistance and scholarships funded by professional organizations. If you choose to apply for federal financial aid, you will need to complete the following steps:
If at any time you have questions about financial aid, feel free to contact the GWSPH financial aid team at GWSPHfinaid@gwu.edu or 202-994-1950.
Learn more about financing your degree.
Step 4: Register for Classes
Be on the lookout for an e-mail from the Student Success team. When the registration period opens for your first term, work with your Student Success Specialist to register for class. Registration may already be open — please check the welcome e-mail from your Student Success Specialist for instructions.
As a reminder, you may need to ensure that there are no holds on your account preventing you from registering. You can review and resolve any holds by logging in to GWeb. You must submit your deposit before registering for classes.
Step 5: Attend a Program Welcome Session
2GW is the online campus where you will access your coursework, program orientation and weekly live classes, and meet with professors and classmates. You will be given access to the online campus by your Student Success Specialist prior to the start of classes.
As your program start approaches, you'll attend two online information sessions as part of your new-student onboarding. Each session will last 30–45 minutes and be held live via the Zoom platform. Make sure your webcam and Internet connection function properly.
Session 1: Orientation Session — During this session, you'll learn about your personal GW login accounts, the 2GW virtual campus and tasks you'll need to complete before classes begin.
Session 2: Tech Talk — This session will cover all the technological aspects of MPH@GW. You'll learn how to navigate the Zoom classroom and communicate with faculty and peers.
Step 6: Send Your Official Transcripts
If you have not done so already, you must provide an official transcript(s) showing conferral of all degree(s) and any graduate-level work (if applicable). Each transcript must be an original, official transcript with the registrar's stamp or signature.
Send your final transcripts electronically to applicationservices@publichealthonline.gwu.edu.
Please send all hard-copy official transcripts to:
The George Washington University
Application Processing Center
MPH@GW
PO Box 30096 007-002
College Station, TX 77842
Please note: To be considered an official transcript, the transcript must be sent directly from your institution(s) or through an electronic transcript vendor retained by that institution. Transcripts submitted by enrolled or prospective students are considered unofficial documents, even if they are in a sealed envelope provided to you by the issuing university.
Step 7: Complete Orientation Coursework
Once you've logged in to 2GW, you can complete the Program Guide Course. This course provides valuable program information, tech tips, practice quizzes and assignments to get you prepared for your coursework.
To access the Program Guide Course:
Log in to 2GW.
Click on the graduation cap icon on the left-hand side of the screen.
Click on "Program Guide Course."
Click the "Coursework" tab on the Program Guide Course home page.
Complete all units.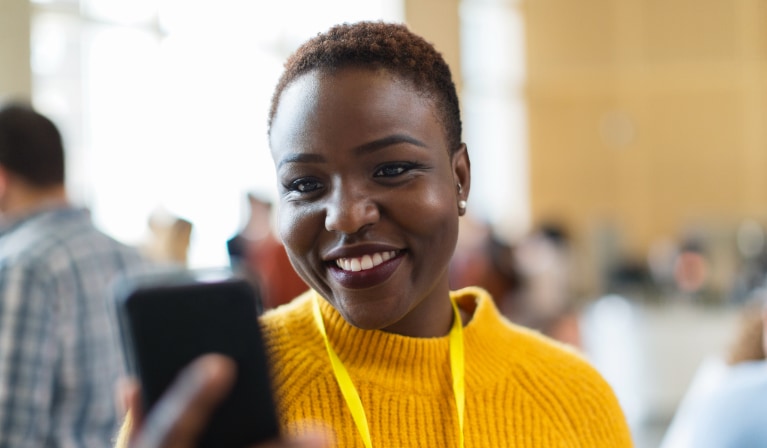 Questions? Our Student Success Specialists Are Here for You.
Our support staff is available to provide guidance through one-on-one sessions with your Student Success Specialist. Our specialists are here to help you get the most out of the MPH@GW program.
For more information regarding dates, events and deadlines, download the 2021 Academic Calendar (PDF, 121KB) and the 2022 Academic Calendar (PDF, 59KB).
If you would like to schedule a meeting with your Student Success Specialist or have any questions, please contact us directly at studentsuccess@publichealthonline.gwu.edu or 855-494-6740