Master of Public Health (MPH) Core Competencies 
Master of Public Health (MPH) Core Competencies 
Master of Public Health (MPH) Core Competencies 
What Are Core Competencies for Public Health Professionals?
Before 2016, Master of Public Health programs used the MPH Core Competency Model to define and standardize the skills that graduate students need to master by the time they graduate. Though the model has since been replaced, the Association of Schools and Programs of Public Health (ASPPH) highlights that the framework can be useful in organizing an MPH program for students, professors, researchers and program leadership.
So, what are core competencies? The original model organizes them into five main areas of public health and seven interdisciplinary areas. Each of the MPH core competencies listed below represents a specialty in the field. Graduates generally will gain experience and complete coursework in all (or most) of them. Depending on the MPH program, they may choose to focus their coursework in one of the core competencies, meaning they would graduate with significant experience in one discipline, or on a particular population or subject area, such as aging studies.
MPH Core Competencies Examples
The intent of the MPH Core Competency Model was not to define the courses that students had to take. Instead, it outlined the skills and knowledge that would be expected of students once they began working as public health professionals and serving their communities.
Examples of MPH competencies include epidemiology, health communication and systems thinking. Find out more about each core competencies' definition, with insights from the ASPPH, below.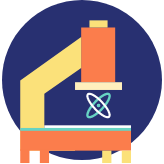 Epidemiology
Public health experts who specialize in epidemiology study patterns of injury and disease among humans. With this knowledge, they work to prevent and control health problems among various populations. In addition to on-campus programs, aspiring professionals can pursue an online MPH epidemiology degree. Key skills that epidemiology MPH students may develop include:
Applying epidemiological methods to the breadth of settings and situations in public health practice.
Understanding the legal and ethical dimensions of collecting and sharing epidemiological data.
Communicating epidemiological data to the public.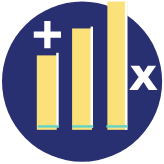 Biometrics
Specialists in biometrics (also called biostatistics) use statistical reasoning and methods to understand issues in public health, healthcare and research. Equipped with biometrical analyses, they work to address and even solve these problems. Key skills that MPH students will develop may include:
Selecting methods to evaluate public health programs.
Analyzing quantitative and qualitative data using biostatistics, informatics and computer-based programming and software as appropriate.
Interpreting results of data analysis for public health research, policy or practice.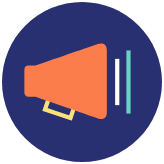 Health Policy and Management
Competence in health policy and management involves improving health care delivery, cost and quality for both individuals and communities. Experts in this area, including health policy MPH graduates, are concerned with both policy and management. Key skills that health policy master's students may develop include:
Comparing healthcare systems—their organization, structure and function—across national and international settings.
Discussing the ways that structural bias, social inequities and racism undermine health and prevent health equity at all levels of the health system.
Discussing the role of ethics and evidence in policy making.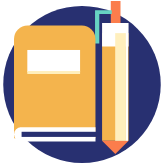 Health Communication
Specialists in health communication have mastered the ability to collect and organize data and share it in a language and format that meets a particular audience's needs. These professionals develop strategies for communicating public health information in a way that achieves specific objectives. Key skills that MPH students may develop include:
Selecting communication strategies for different audiences and sectors.
Communicating audience-appropriate public health content, both in writing and through oral presentation.
Describing the importance of cultural competence in communicating public health content.
Health Informatics
As a field, health informatics involves optimizing technology and data in order to improve clinical services, processes and research. Gaining mastery in this core competency involves collecting, analyzing and translating the vast amount of health data generated by modern technology. Key skills that students in an MPH health informatics program may develop include:
Selecting quantitative and qualitative data collection methods appropriate for a given public health context.
Improving how patient data is shared between providers and managing privacy concerns.
Summarizing insights from large, complex clinical data sets.
Program Planning
The program planning skillset includes developing strategies for bettering the health of individuals and communities. A specialist who possesses this core competency designs, implements and evaluates these programs, using insights gained to keep improving their programming. Key skills that MPH students may develop include:
Applying awareness of cultural values and practices to the design or implementation of public health policies or programs.
Proposing strategies to identify stakeholders and build coalitions and partnerships for influencing public health outcomes.
Explaining basic principles and tools of budget and resource management.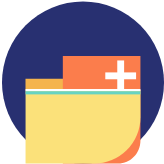 Systems Thinking
As one of the interdisciplinary core competencies for public health professionals, systems thinking involves seeing healthcare with a wide lens and understanding that the system is made up of many interactions between individuals, groups, communities, organizations and environments. Key skills that MPH students may develop include:
Analyzing the impact of trends in public health systems around the world.
Understanding how interactions between different systems affect individuals' quality of life.
Recognizing unintended effects of changes introduced into a public health system.
Tips for Incorporating MPH Core Competencies into a Resume
Resumes offer an opportunity for MPH graduates to showcase their public health core competencies to future employers and colleagues. The American Public Health Association Career Learning Center shares the following resume-writing tips for public health professionals:
TIP 1Align what you have to offer with the specific skills the employer needs. In other words, only list relevant experience.
TIP 2Emphasize the contributions you made, not just the responsibilities you held.
TIP 3Summarize the breadth of your experience across the MPH core competencies at the top of the resume. Be sure to also include the reasons why you are the best person to solve their problems.
TIP 4Share your career experiences after the summary. Lead with active verbs and include quantifiable evidence. For example, instead of "responsible for directing…," try "directed." Instead of "increased revenue," write "increased revenue by 25%."
TIP 5Include education and professional organizations at the end of the resume.
TIP 6Weave in keywords pulled from the job description throughout your resume.
A PDF with this list of tips is available for download. [82 KB, PDF]
About GW's Core Competencies for the Online MPH Program
The online Master of Public Health program from the Milken Institute School of Public Health equips students with the public health core competencies necessary for improving the health of people at the local, national and global levels.
MPH@GW students can customize their MPH education to their professional aspirations with elective courses in seven areas:
Environmental and Occupational Health
Epidemiology and Public Health Research Methods
Global Health
Health Communication
Health Policy
Health Informatics and Analysis
Program Planning and Evaluation
Through these focus areas, students can develop MPH competencies aligned with their desired career path. For example, a future policy analyst can begin gaining leadership experience and expertise in a particular subject area of public health. An aspiring epidemiologist can participate in large-scale surveillance projects that build their understanding of a specific disease pattern.
Learn More About The George Washington University Online MPH.