Admissions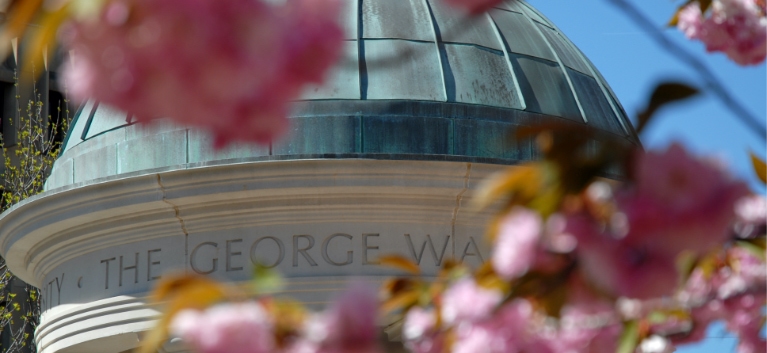 Milken Institute School of Public Health at the George Washington University seeks students whose academic abilities can successfully meet the demands of a selective, rigorous graduate program.
No GRE Scores Required
Admission to Milken Institute SPH is competitive. If you believe your test scores have the potential to strengthen your application, you may send us your GRE scores.
Scholarship Eligibility
MPH@GW offers tuition scholarships each cohort. Our Admissions Counselors are available to answer questions on scholarship opportunities and assist you throughout the entire process.
MPH@GW is guaranteeing a tuition scholarship of $10,000 to students who are accepted and enrolled into the upcoming cohort. Contact your Admissions Counselor for more information.
Start Dates
MPH@GW offers four program start dates per year, typically in January, April, July and September.
Application Deadlines
Applications are now being accepted for the start dates listed below and admissions decisions are made on a rolling basis. We encourage you to submit your application as soon as possible.
| PROGRAM START | PRIORITY DEADLINE | APPLICATION DEADLINE |
| --- | --- | --- |
| January 2024 | September 21, 2023 | November 9, 2023 |
Why Submit Your Application Early?
Applicants who submit an application by a priority deadline will:
receive an expedited admissions decision
have priority when registering for classes
connect with GW faculty and resources sooner
become eligible for a $75 application fee waiver
"I would tell them to hurry up and get their application submitted. Applicants will quickly find that the MPH@GW program is rapidly setting the standard for all other MPH programs, online or otherwise."
Adrienne Buggs, MPH@GW Graduate
Receive Personalized Application Support
From the moment you inquire about MPH@GW, you will have access to a dedicated Admissions Counselor who is available to provide guidance and answer any questions you may have about becoming an online student.
Your Admissions Counselor can help you:
understand funding options such as scholarships and financial aid
stay on track by reminding you of important deadlines
decide which completion track or elective path is right for you
assist with gathering letters of recommendation and transcripts
find out if you're eligible for an application fee waiver
Be sure to contact an Admissions Counselor at 855-674-2849 or e-mail. Reach out before submitting your application for more information regarding the application fee waiver.
Apply to MPH@GW With Confidence
Connect with your Admissions Counselor today so they can help you submit your best application. You can reach them at 855-674-2849 or e-mail. If you have everything you need, we invite you to start your application today!