MBA vs. MHA: Which Degree Is Right for You?
Either a Master of Business Administration (MBA) or a Master of Health Administration (MHA) can open a world of possibilities for your career. Students with an interest in health care, however, may have a tough time deciding which degree will best prepare them for a career path that suits their skills and interests. What are the major differences between the two?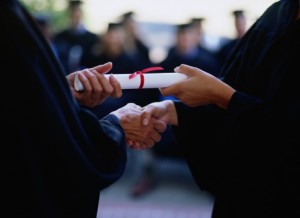 The MBA Option
Master of Business Administration programs are designed to give students an extensive overview of the business world. The curriculum includes subjects such as accounting, finance, economics, marketing, management, strategy, and technology and information systems. The main difference between an MBA and an MHA is that the former gives students a broader understanding of general business practices rather than those specific to the health care industry.
Consider your long-term goals: If you plan to work in a field like accounting or finance, an MBA will provide you with courses that look at overarching themes in those industries. As such, it allows for more flexibility in your career since the focus is on breadth and not depth of the material.
If you decide to pursue an MBA, which offers an average base salary of $90,000 to $113,000, it's important to fulfill all of the admission requirements. Your application will likely need to include standardized test scores — most schools require that applicants complete the GMAT or GRE — previous academic transcripts, one or more essays, a resume and letters of recommendation. Individual programs may request more specific materials, too, so be sure to read each application carefully.
The MHA Option
A Master of Health Administration, alternatively, offers a curriculum that revolves around business as it relates to the health care industry. If you are contemplating a career as a health care administrator, a health insurance administrator, a managed care analyst or a health care consultant, an MHA will give you the tools to succeed in these specialized roles.
The average annual income for a health care administrator is more than $84,000 per year, and the field is rapidly growing. Health care is also the largest industry in the country and the second largest employer, offering 11 million jobs total. There are numerous leadership opportunities available for those interested in working within hospitals, physicians' practices, health insurance companies, nursing homes and a variety of other health-centric environments.
The MHA curriculum includes subjects such as human resources, health care delivery, finance, ethics, health policies and business management. MHA students become versed in health care scheduling, budgets and laws. Admission requirements are generally similar to those of an MBA program; most schools require a bachelor's degree, GMAT or GRE scores, essays and academic transcripts. Certain programs may also require letters of recommendation and often value previous experience in health care.
Both degrees offer promising professional opportunities, but the key is deciding whether you're committed to building your career in the health care industry. If you are fascinated by the inner workings of a hospital, for instance, an MHA will provide you with the in-depth instruction necessary to help manage the entire operation. An MBA, conversely, will likely prove more useful for those with entrepreneurial or management aspirations in other industries.
If you are interested in pursuing a Master of Health Administration, consider MHA@GW, the George Washington University's online Master of Health Administration program.