Medical Doctors Turned Public Health Professionals
For many physicians, a Master of Public Health (MPH) is the gateway to advancing into a career in public health education, research and preventative medicine. To better understand how an MPH can help you, peruse these profiles of medical doctors who have made the transition:
Dr. Lynn Goldman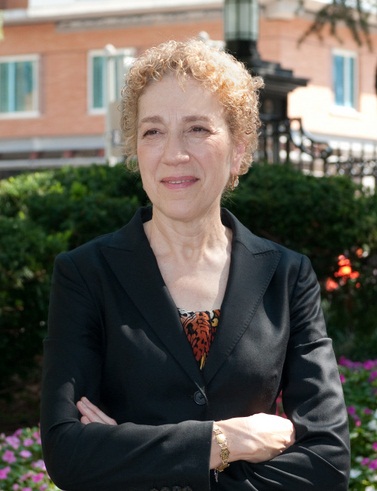 Dr. Goldman is an epidemiologist, pediatrician and educator who currently serves as dean of the George Washington School of Public Health and Health Services (SPHHS). Her areas of expertise include environmental health, environmental health policy, public health preparedness and emergency response.
Dr. Goldman's career began with a Master of Science in Health and Medical Science from the University of California at Berkeley, an MPH from Johns Hopkins University and an MD degree from the University of California, San Francisco. She held several positions with the California Department of Health Services and was asked by President Bill Clinton to serve as assistant administrator for the Environment Protection Agency (EPA) Office of Prevention, Pesticides and Toxic Substances in 1993.
From 2000 through 2010, Dr. Goldman was Professor of Environment Health Sciences at Johns Hopkins University Bloomberg School of Public Health. Dr. Goldman also was the co-principal investigator for the National Study Center for Preparedness and Critical Event Response (PACER), a federally funded center that supports the Department of Homeland Security through research and educational initiatives.
Dr. Kenneth H. Cooper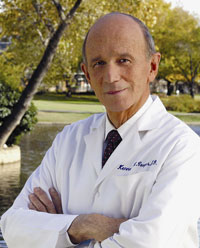 Dr. Cooper is a leader of the international fitness movement. Born in 1931, he prepared for a career in preventative medicine by a earning a Doctor of Medicine from the University of Oklahoma and a Master of Public Health from Harvard University School of Public Health. During a 13-year career in the United States Army and Air Force, Dr. Cooper originated the term "aerobics" and developed the 12-minute and 1.5-mile fitness tests that are used to measure cardio fitness by military and law enforcement organizations, professional and amateur athletic teams, and schools and universities around the world. During this period, he also helped NASA create a conditioning program that prepares astronauts for space travel and keeps them active while on board spacecraft.
Following his military career, Dr. Cooper focused on cardiovascular health, physical fitness and longevity in the general population. He founded the Cooper Aerobics Center in Dallas, Texas, and the non-profit Cooper Institute. Dr. Cooper is chairman of seven health and wellness companies, and still serves as a preventative health physician at his Cooper Clinic.
For more than four decades, Dr. Cooper has promoted his philosophy of disease prevention through proper diet, exercise and emotional balance on the international lecture circuit. Since the 1968 publication of his groundbreaking book Aerobics, he has authored more than 20 books on fitness, diet and health.
Dr. Cooper's noteworthy public health accomplishments also include working with PepsiCo to eliminate trans fats from the Frito-Lay snack line and fighting childhood obesity by lobbying to get physical education back into schools.
Dr. Virginia Apgar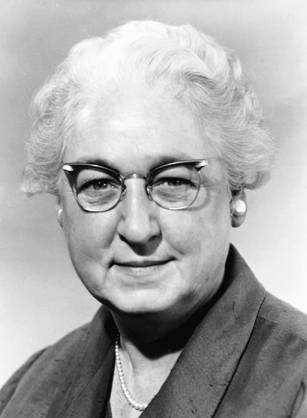 Dr. Virginia Apgar was a pioneer in modern childbirth and the prevention and treatment of birth defects. After earning a Doctor of Medicine degree at Columbia University, where she was trained as a surgeon and anesthesiologist, she became the first female professor at the university's College of Physicians and Surgeons.
At Columbia, Dr. Apgar studied the effects of anesthesia administered to mothers during labor on newborn babies. It was during this time that she developed the Apgar Score, a diagnostic tool used for newborn assessment. The 10-point score is based on a series of tests that are administered one minute and again five minutes after birth, measuring a baby's vital signs, skin color, reflexes and motion to determine if immediate medical attention is needed. The score was presented in 1952 and, despite initial resistance, is now a standard newborn procedure throughout the world. Follow-up studies established that the Apgar Score as a reliable indicator of neonatal survival and neurological development.
Dr. Apgar earned a Master in Public Health in 1959 from the Johns Hopkins University. She also served as a director with the National Foundation for Infantile Paralysis (the predecessor to the March of Dimes Foundation) and, until her death in 1971, devoted her career to research, public education and fundraising to prevent birth defects.
Dr. Atul Gawande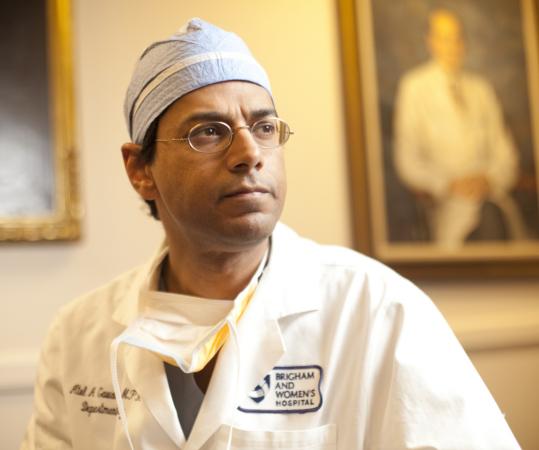 Dr. Gawande has the unique distinction of a being a staff surgeon at Brigham and Women's Hospital and a staff writer for New Yorker magazine. In addition to a master's degree in politics, philosophy and economics from Oxford University, the 47-year-old surgeon holds a medical degree from Harvard Medical School and a Master in Public Health from Harvard School of Public Health.
Dr. Gawande holds professor positions at the Harvard School of Public Health and Harvard Medical School. He is also Director of Ariadne Labs, a center for health system innovation. In hisNew Yorker articles, Dr. Gawande covers a wide range of public health-related topics, including health care reform, physician behavior and politics. He is also the author of three bestselling books.
As a surgeon, writer and public health researcher, Dr. Gawande has focused on making childbirth, surgery and care of terminally ill patients as safe as possible. He is an advisor to the World Health Organization's Safe Surgery Saves Lives initiative and is founder and chair of Lifebox, an international non-profit that focuses on reducing surgery deaths.
Photos:
Dr. Lynn Goldman
Physicians for Social Responsibility
Dr. Kenneth Cooper
Indiana University Newsroom
Dr. Virginia Apgar
National Institite of Health
Dr. Atul Gawande
Boston.com