Public Health Terms in Perspective
When the Zika virus started to dominate headlines in 2015, the terminology used to explain its potential risk varied widely. Some outlets referred to the virus as a pandemic, whereas others described it as an epidemic. Many used the word "outbreak." Were outlets reporting the same information using different words or did the usage of unique terms suggest that the scope of the disease had expanded? Even avid consumers of news media might be hard-pressed to answer that question. For public health professionals, however, understanding how to differentiate these terms — and alerting others to their misuse — is crucial.
With this in mind, GW Public Health Online created a series of comparative illustrations to help explain the differences between several commonly conflated public health concepts. Help us demystify these terms and promote better public health education by sharing the following illustrations on Facebook, Twitter and LinkedIn.
Equity vs. Equality
If two communities receive identical resources designed to prevent obesity, why might only one succeed in improving health outcomes related to that condition? The answer comes down to equity versus equality. An equal approach ensures that all parties receive the same resources; an equitable approach, conversely, strives to understand which resources most effectively support the distinct needs of those parties.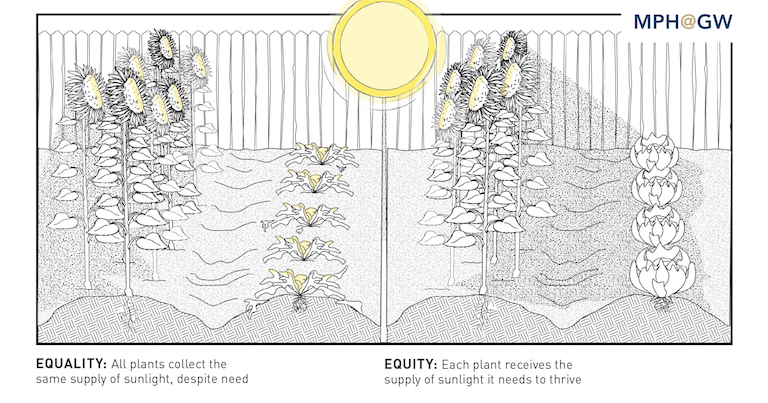 Share on:
Epidemic vs. Pandemic
An epidemic refers to an outbreak of a disease where it is not normally prevalent; the yellow fever epidemic of 1793 in Philadelphia, which killed more than 5,000 people, is one example. A pandemic, conversely, refers to the spread of a disease (such as Zika or Ebola viruses) throughout a country, a continent or the world.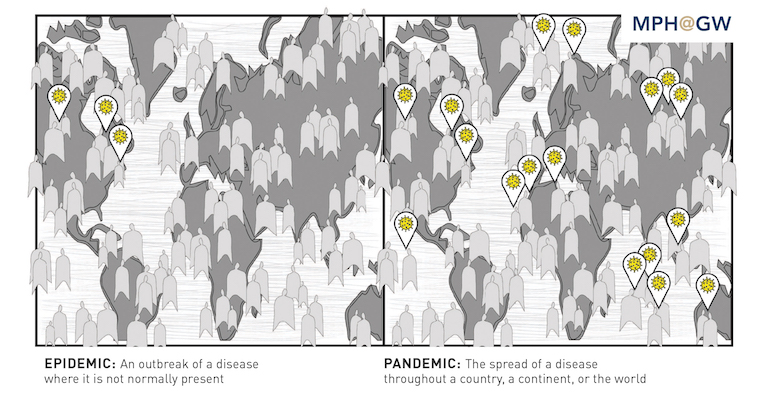 Share on:
Prevention vs. Treatment
Placing a bucket beneath a leaking roof may stop water from damaging the floor, but it won't fix the leak. Eventually, that bucket will overflow. In the same vein, a health care system that relies too heavily on treating disease rather than mitigating the causal factors will face expensive and painful consequences.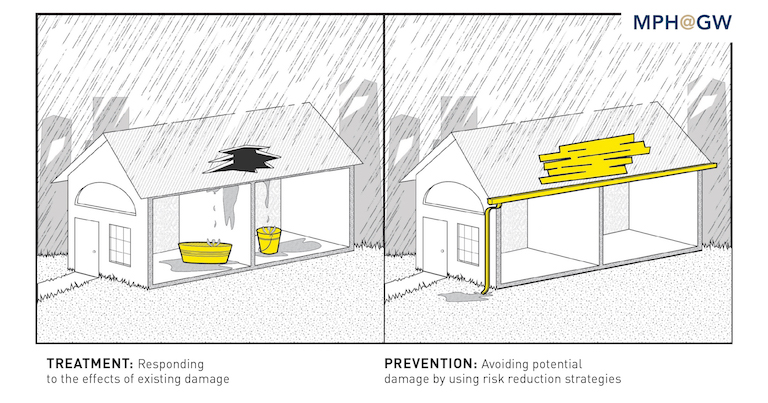 Share on:
Which public health terms do you find are used incorrectly or interchangeably? Tell us on
Facebook, Twitter, or LinkedIn.