Top 5 Twitter Chats for Health Administrators
The concept behind Twitter chats couldn't be simpler: pick a time, a topic and a hashtag to start a free-flowing conversation accessible to 218 million people. With such a large potential audience, including many leaders in health care, these forums present an opportunity for health administrators to learn more about issues and influencers driving major debates within the industry — and expand their own social media footprint in the process.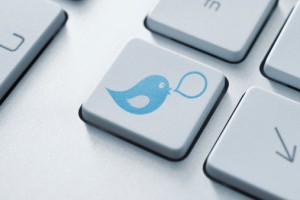 Twitter chats take place at a set time on a weekly or monthly basis and are typically moderated by topic experts or rotating guest hosts. To follow the conversation, log into Twitter and type the chat's hashtag in the search bar. To get involved, simply tweet your input from your own account using the chat's hashtag. With at least 75 regular health-related Twitter chats to choose from, it would be nearly impossible to follow them all, so we've done the legwork for you. Here are our suggestions for the top five to add to your calendar.
The Benefits of Participating in Twitter Chats
From prescription drug abuse to electronic health records, Twitter chats cover a wide range of critical issues in the fast-moving world of health administration. With opportunities to network and gain insights from various thought leaders in the field, Twitter chats can be especially helpful for professionals seeking to apply to top health administration programs, such as the Executive Master of Health Administration from the George Washington University School of Public Health and Health Services.
Did we miss your favorite weekly conversation? Let us know in the comments.