Why Immunize? MHA@GW Recognizes National Immunization Awareness Month (NIAM) 2015

Between January and June 2015, the Centers for Disease Control and Prevention (CDC) reported that there had been nearly 200 cases of measles in 24 states, 117 of which were traced back to an aggressive, multi-state outbreak at Disneyland in Anaheim, California. If you remember a time when measles seemed like a distant threat, you're not alone; it wasn't so long ago. The CDC declared the disease eliminated from the U.S. in 2000, the result of a long and hard-won decline in measles cases following the development of a vaccine in 1963. It was a massive public health achievement.
So why is it back in the headlines?
"Health officials believe that the fact that 'patient zero' was surrounded by people who weren't vaccinated helped the virus spread around California and beyond," writes Julia Belluz of Vox. "On February 13, the CDC published a report stating that, among the 110 California patients, 45 percent were unvaccinated and 43 percent had an unknown or undocumented vaccination status. The rest were either under-vaccinated or couldn't get the shot, including 12 infants too young to be vaccinated."
"We are not islands. If your child gets measles because he or she hasn't been vaccinated, infection of a child with cancer or an infant can occur, with results that can be devastating." – CDC Director Tom Frieden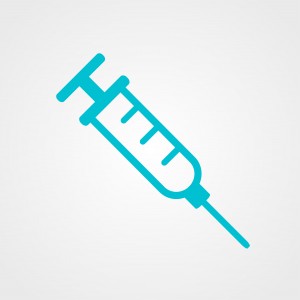 The outbreak served as a frightening reminder of what can happen when populations are unprotected against contagious — but preventable — ailments like measles. Leaders across sectors urged Americans to vaccinate to protect the health of their communities as well as their families and loved ones. In a February 2015 Time article, CDC Director Tom Frieden, M.D., M.P.H., identified a pressing need to increase vaccination rates nationwide, especially in areas where parents are choosing not to vaccinate their children: "We are not islands. If your child gets measles because he or she hasn't been vaccinated, infection of a child with cancer or an infant can occur, with results that can be devastating."
President Barack Obama echoed his sentiments in an interview with NBC News later that month. "I just want people to know the facts and science and the information," Obama said. "And the fact is that a major success of our civilization is our ability to prevent disease that in the past have devastated folks."
"The fact is that a major success of our civilization is our ability to prevent disease that in the past have devastated folks." — President Barack Obama
In the interest of promoting more robust discourse around the importance of regular vaccinations for serious and highly contagious conditions such as measles, MHA@GW is hosting a guest post series in honor of National Immunization Awareness Month (NIAM). Throughout the month of August, we're featuring pieces from thought leaders and advocates in the field who were asked to write about the importance of immunization in 2015. Read on to learn more about our contributors.
Contributors
Lynn Bozof, National Meningitis Association
Lynn Bozof is one of the founding members and the president of the National Meningitis Association (NMA). In 1998, she lost her college-age son, Evan, to meningococcal disease. He was an honor student and a baseball player. She did not know that a vaccine could have saved his life. In 2002, she and other parents whose families were tragically affected by this disease founded the NMA, an organization dedicated to educating parents, families, medical professionals and others about the dangers of meningococcal disease and its prevention. Six years later, recognizing her commitment to meningococcal awareness and prevention was continuing to grow, Lynn gave up a successful career as a software engineer to dedicate herself to the NMA on a full-time basis.
Today, the NMA has more than 115 advocates across the nation, including survivors or families who have lost loved ones to the disease. Lynn works tirelessly alongside these advocates to prevent others from going through what they went through. Her ultimate goal is to have no person die or suffer from a potentially vaccine-preventable disease. As a regular attendee of the CDC's Advisory Committee on Immunization Practices (ACIP), Lynn has shared her personal story many times and has invited countless NMA members to share their stories with the committee.
The CDC and leading infectious disease specialists have stated that these stories have made a huge difference for meningitis awareness. Since the NMA was founded, much progress has been made. Vaccination rates have climbed steadily in recent years while disease incidence has declined. Today, the CDC routinely recommends vaccination against four of five major serogroups (A, C, W and Y) at ages 11 to 12 with a booster at age 16. The ACIP recently voted on a permissive recommendation for the fifth major serogroup (B) for ages 16 to 23, with a preferred age of 16 to 18. Lynn is pleased with this progress, but recognizes there is much more work to be done.
Natasha Burgert, KC Kids Doc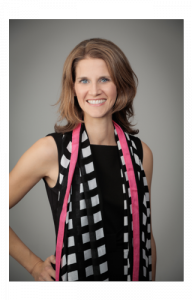 Natasha Burgert, M.D., FAAP is a practicing pediatrician in Kansas City, Missouri. Outside of full-time patient care, she is a member of the American Academy of Pediatrics Counsel of Communications and Media and on the Physician Advisory Board of Healthy Children. In addition, she serves as the pediatric expert for Parent Tool Kit, and is a valued mentor to numerous health solution start-up companies through TechStars. If she is not in clinic, you will find her regularly sharing evidence-based child health information combined with her personal experience on KC Kids Doc, and on Twitter @doctornatasha. She is fueled by her husband and two children.
Gary Finnegan, Vaccines Today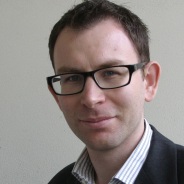 Gary Finnegan is editor of Vaccines Today. He has a degree in physiology, an MSc in science communication and has worked as a health journalist and editor for 15 years. He was a national winner at the EU Health Prize for Journalists in 2009, 2010 and 2011, as well as Online Journalist of the Year and Opinion Columnist of the Year at the Irish Medical Media Awards in 2007 and 2013 respectively.
Tara Haelle, Journalist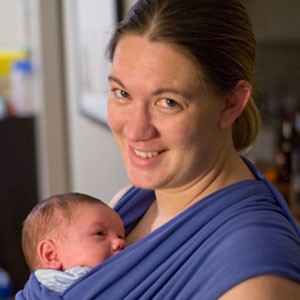 Tara Haelle is a freelance science and multimedia journalist who specializes in writing about vaccines, infectious disease, pediatrics, prenatal health and other areas of medicine as well as marine biology and environmental science. She is a Forbes contributor whose work also appears in NPR, Scientific American, Slate, Politico, HealthDay and elsewhere. She co-wrote "The Informed Parent: A Science-Based Guide to the First Four Years," due April 2016, with science journalist Emily Willingham. She also blogs about evidence-based parenting at Red Wine & Applesauce and creates resources for journalists to report on medical research for the Association of Health Care Journalists. Follow her on Facebook and Twitter .
Sharon Hicks, PKIDS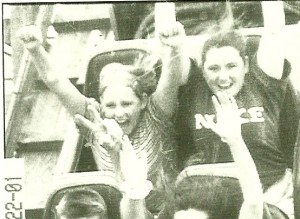 Vaccine advocate Sharon Hicks shared her family's personal story as a part of PKIDs' Your Choice program. It's her hope that we all choose vaccination over the risk of infection, for ourselves and those we love.
Post: Get a Flu Shot: Healthy Adults are at Risk, Too
Ashley Huntsberry-Lett, AgingCare.com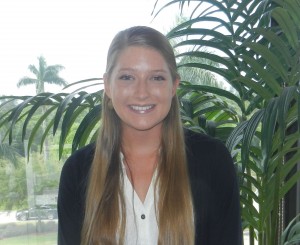 Ashley Huntsberry-Lett is the editor-in-chief for Aging Care, a site devoted to providing quality information and support for family caregivers who are looking after aging loved ones. She graduated from the University of Florida with a B.A. in English, and is currently working towards her Master of Arts in mass communication with a specialization in journalism at UF's College of Journalism and Communications.
Post: Adult Vaccination: Protect Yourself, Protect Others
Jackie Kaufman, Vaccine Ambassadors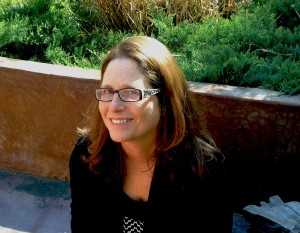 Jackie Kaufman, executive director of Vaccine Ambassadors, has been involved in health care for over 25 years. She received her Bachelor of Science in Nursing and Master of Nursing from the University of Washington. Her clinical and research background includes critical care, organ transplantation and donation, HIV, and global infectious disease.
Jennifer Raff, Violent Metaphors
Jennifer Raff is an assistant professor at the University of Kansas, with a joint Ph.D. in genetics and anthropology. She has published numerous scientific articles on population genetics, ancient DNA and Native American prehistory. She conducts ongoing research in anthropological genetics, particularly the peopling of the Americas, and Midwestern and Arctic prehistory. Raff has a keen interest in improving public science literacy and writes about pseudoscience and other controversial topics on her blog Violent Metaphors, where she hosts lively, science-friendly discussions. She is an avid martial artist and former Golden Gloves boxer, currently focusing on Brazilian Jiu-Jitsu and MMA. Jennifer tweets about science, absurdity and combat sports at @jenniferraff.